Latest Party Wedding Wear Frocks Designs Collection 2018-2019
Posted by DIKHAWA ONLINE SHOPPING
Fancy frocks have a special place in our wardrobes. For every occasion, this apparel never gets out of our minds. With the variety of amalgamations of striking colours and designs, eminent fashion designers produce a whole new range of embroidered frock's. Eastern frock's differ from the west in this perspective that the use of embroidery work and cuts of their designs are entirely unique and distinctive. It seems a whole new world in itself. No one can imagine the infinite variety that can be produced using the same embroidery patterns and designs. Fancy embroidered frock collection are specially designed for the wedding seasons where each event demands a different attire based on its distinctive theme. We are posting the Latest Party Wedding Wear Frocks Designs.
Latest Party Wedding Wear Frocks Designs Collection 2017-2018
The trends for these fancy frocks are so divergent that it leads to mere confusion that what to wear and what to not? What colors to select? What cuts are to be used? What combination has to be selected? These are the questions that make you perplexed in each wedding season. Well! Put your worries aside as we are about to give a whole range of choices. Here is a complete collection of all the latest fancy embroidered frocks for weddings. This year, the complete list of most popular designers of Pakistan, HSY, Nomi Ansari, Tena Durrani, Maria.B and many others have kept vibrant series of Latest Party Wedding Wear Frocks Designs as a part of their latest couture. These are classified mainly into three different categories making it easier for you to opt according to your interest and choice.
ANARKALI EMBROIDERED FROCKS:
Anarkali embroidered frocks are mostly inspired by the Indian culture, but now Pakistani fashion designers have recreated their version of the versatility of styles and designs. Anarkali frocks look more traditional and eastern moreover they have great volume. These frocks carry heavy embellishments around the neckline or on the front slits of the frock. Churidar sleeves with side motif embroideries create amazing balance in the dress. These frock dresses are designed in net as well as in chiffon with layers of fabrics used inside.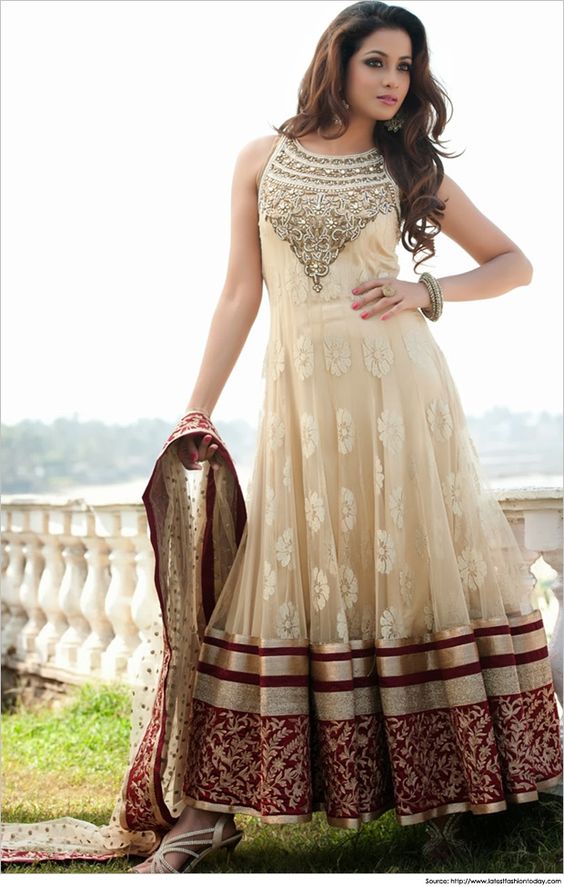 UMBRELLA EMBROIDERED FROCKS:
Umbrella Frocks are a true to form of frocks which have the great volume at their bases. These frocks when designed with heavy embroidery and embellishments using dabka work, zari, zardozi and tilla work, makes them look perfect for weddings. Fancy umbrella embroidered frock dresses are mainly preferred for wedding events because of their heavy flares. The upper portion of these frocks is kept under focus for embroidery and embellishments. Adorned with pearls and stones, these frocks are available in dazzling contrasts. The monochromatic range of these frocks is the epitome of elegance with style.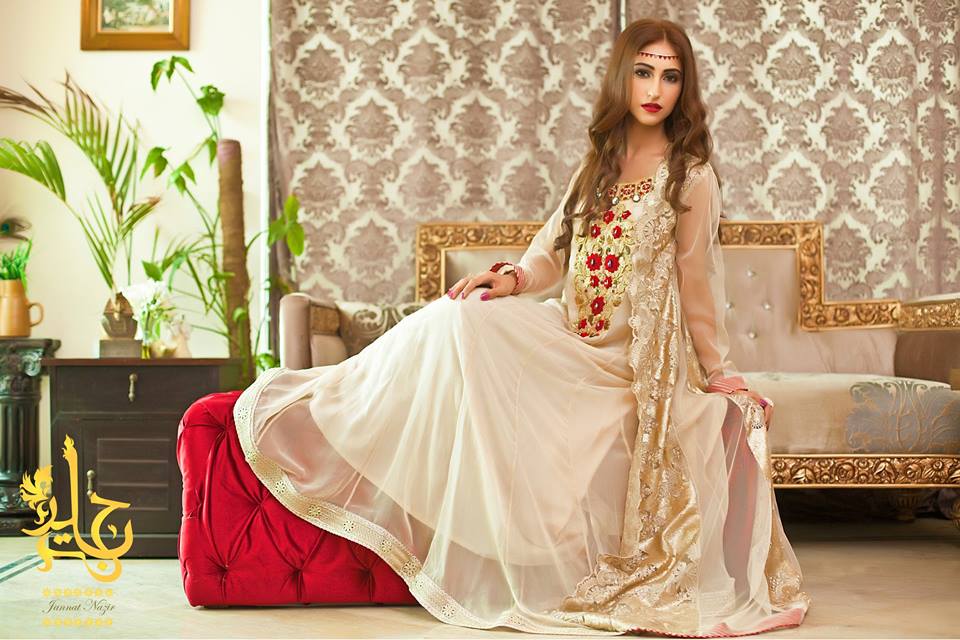 ANGRAKHA EMBROIDERED FROCKS:
Embellished with tons of sequin work coupled with the heavy lacework at the border, these angarkha frock dresses are a delight for every wedding. You can try these on mehndi, barat and even on Walima. Based on the event each series has different hues combined with heavy or light embellishments. The color of the flares are either kept in contrast to the rest of the dress or kept the same. In each way, the overall outlook of these angarkha frocks seems gorgeously stunning.
EMBROIDERED FRONT OPEN FROCKS:
Nowadays a sleek cut is implemented on frock dresses that enhance the beauty of dress. Buttons, pearls or laces can be done along with the cut to beautify them. Front open dresses are kept wide and mainly have a double shirt attached with the dress that makes the royal appearance.
PARTY WEAR & WEDDING FROCK COLLECTION: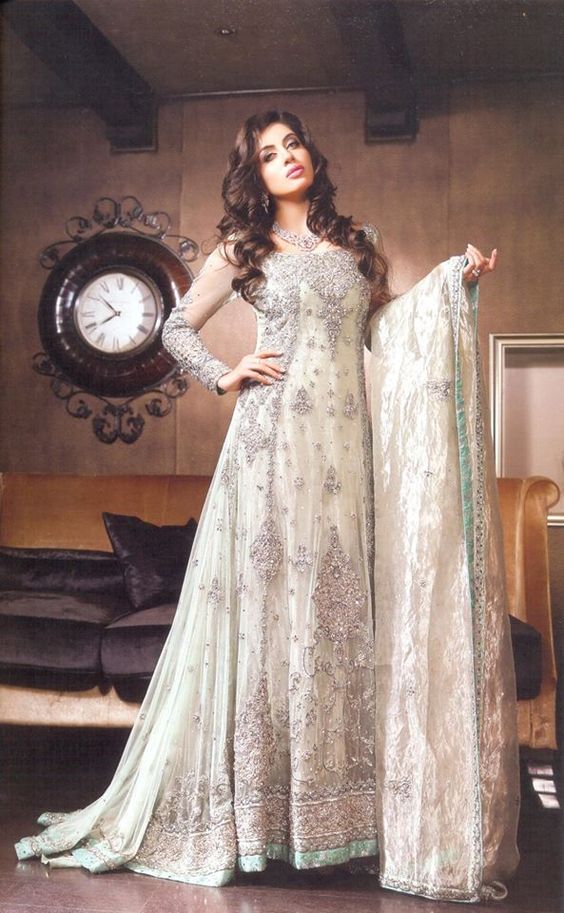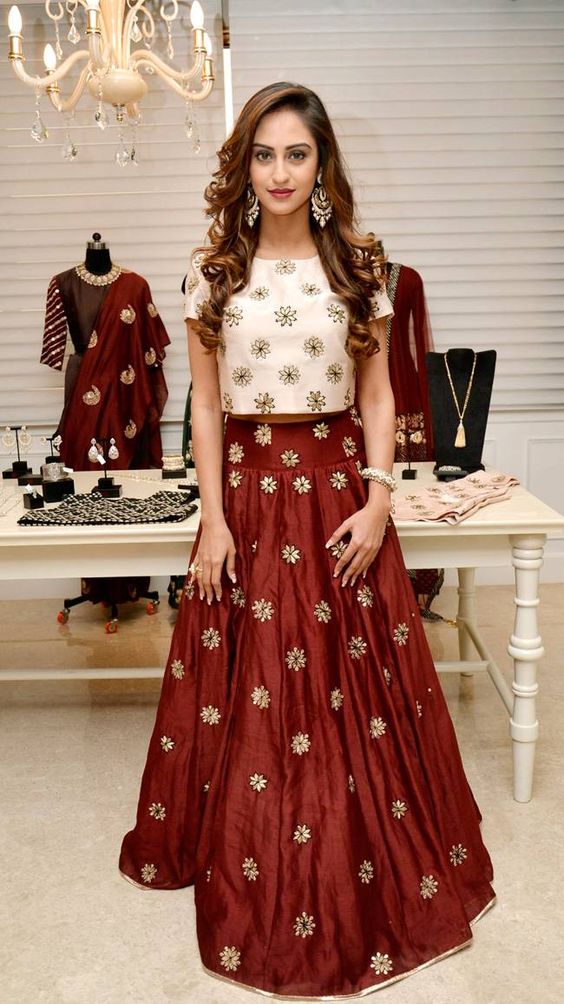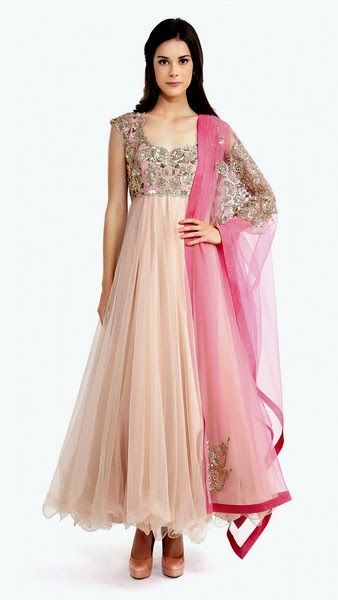 See More As:
Embroidered Party Wear Shirts with Pencil Pants
Latest Fancy Party Wear Dresses Designs
Beautiful Summer Kurtis by Origins Spring Collection
Top 5 Most Popular Embroidered Saree Blouses Trends
Ali Xeeshan Summer Bridal Suits & Gowns 
Fancy Kundan Jewellery Designs & Trends
The post Latest Party Wedding Wear Frocks Designs Collection 2017-2018 appeared first on StylesGap.com.
Collection 2019
Sale 70% Off
Title for image