Latest Party Wear Dresses Frocks Designs Collection 2018-2019
Posted by DIKHAWA ONLINE SHOPPING
As our blog always provides you with best western and eastern fashion. So that you need not visit markets in this busy life routines and just search for the updated trends among clothing, makeup etc. via online platforms. Recently we were discussing Indian fashion and traditions so while continuing the discussion of Asian fashion, here today we have come across with Latest Party Wear Dresses Frocks Designs Collection for the year.
Asian beauty is most celebrated, desired, admired and dreamed of and when these beauties are attired with embellished and fancy traditional outfits. Like sarees, salwar kameez, pishwas, Churidar Pajamas, length chiffon dupattas and most of all the frocks adorned with stones and motifs. These days, Asian frock sartorial attitude is quite in fashion but not in the way they were designed before instead innovative modifications & vintage experimentations are added in this wear.
Frocks are available in various varieties either formal or semi-formal, yeah fashion lover girls wear this dress in their daily routines to look pretty and gorgeous. This stunning dress when comes to the category of party wears, it's beyond words how designers have managed to design stunningly amazing party wear frocks. A-line, Anarkali, and other floor length frocks are so trendy these days.
Indian Latest Party Wear Dresses Frocks Designs Collection 2018-2019
Indian party dresses have been designed in different manners. Some are light embroidered; some have heavy embroidered necklines with adornments. Here we have posted the amazing collection of Latest Indian Party Wear Dresses that consists of elegant designs and patterns of Anarkali suits, churidars, salwar kameez, and kalidars.
The fabric stuff used mostly is chiffon, net, georgette, jamawar, and tissue because this stuff has a huge capability of looking elegant and fancy. Fancy embellishments are made on the necklines and sleeves border, also on the daman so-called 'ghaira' of the frock. These frocks according to the latest trends are paired with Churidar Pajamas or Capri; straight cigarette pants these days.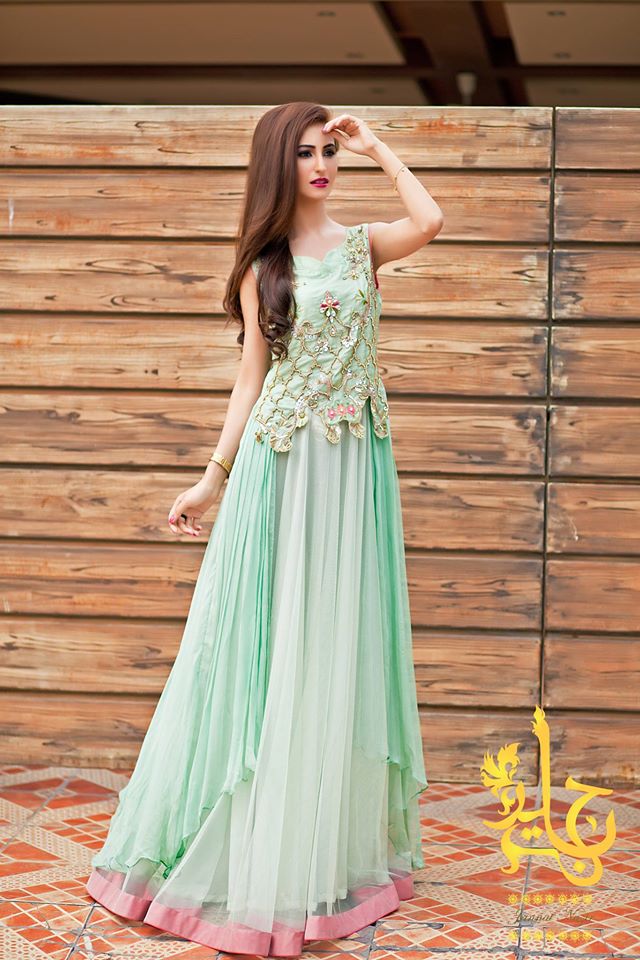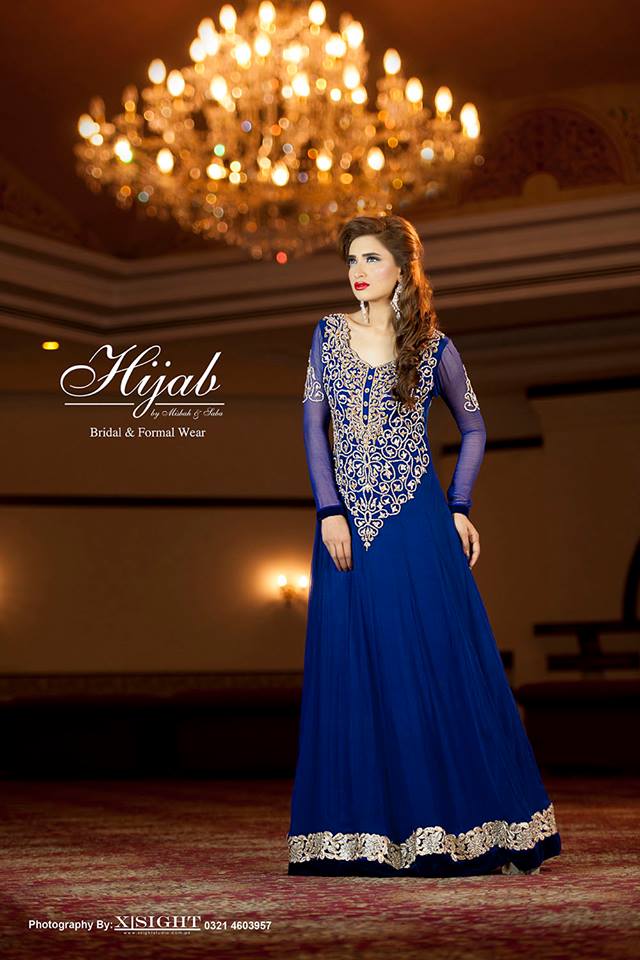 Pakistani Latest Party Wear Dresses Frocks Designs Collection 2018-2019
Pakistani Latest Party Wear Dresses Frocks Designs Collection comprises of a very fine array of hottest designs. The selection includes double shirt dresses, party wear frocks, gowns, long pishwas and umbrella frocks. The colour combination used is so appealing and eye-catching. Colors such as black, blue, red, orange, pink, green, yellow, peach brown, off white, etc. are being used.
The color scheme has left no limits this time. Approximately each shade is in trend now especially purple, green, black, red, orange, peach, skin, and navy blue, off white. Other than that multi-colour thread work is so fashionable these days with a contrast bright chiffon dupatta like shocking pink or red, purple. Double lined net frocks are also so up to date according to the latest fashion. Like printed silk cloth is used as a lining of frock having huge width just according to that of the dress and net above it all with embroidery o the whole or just on the neckline or border of it. The latest frocks are perfect to wear at parties, weddings, etc. Furthermore, you can get any of it from the outlets nearby or via online shopping portals due to a facility of internet. Hope you will love them all.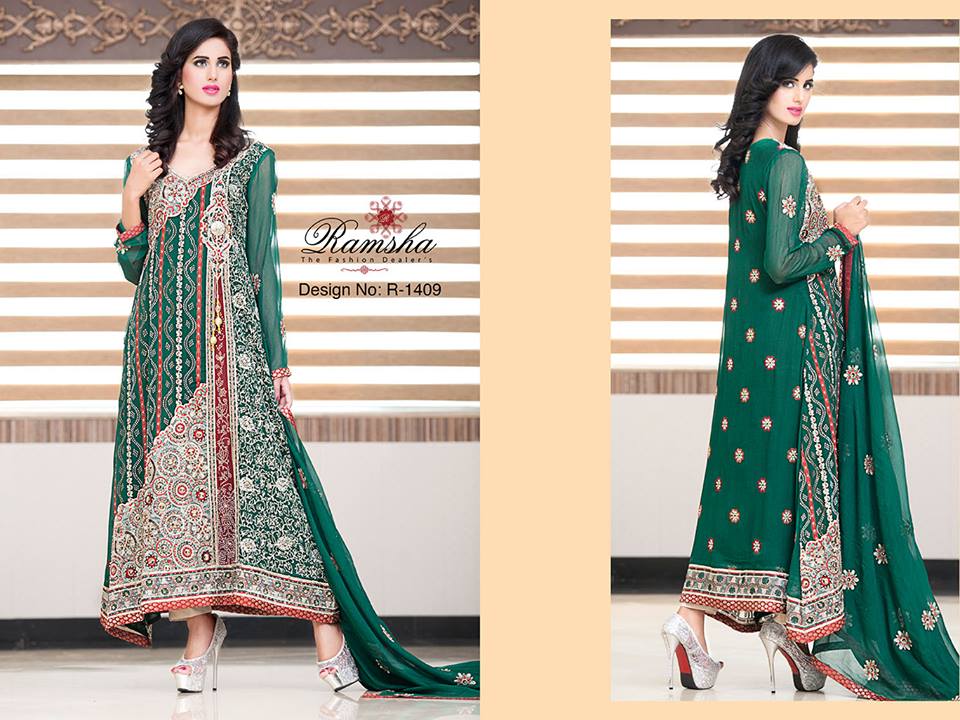 See More As:
Latest Fancy Party Wear Gowns Designs 
New Party Wear Sarees Designs Fashion
Asian party Wear Salwar Kameez Dresses
Indian Party Anarkali Suits Collection
Men Party Formal Dresses Trends
The post Latest Party Wear Dresses Frocks Designs Collection 2018-2019 appeared first on StylesGap.com.
Collection 2019
Sale 70% Off
Title for image