Latest Maria B Winter Linen Dresses Collection 2017-2018
Posted by DIKHAWA ONLINE SHOPPING
Recently released Latest Maria B Winter Linen Dresses Collection 2017-18 is what we all were waiting for, together with the flavour of radiant shades and styles. Maria B is one of the most significant labels in Pakistan fashion industry who is well-known for its outclassed women clothing ideas and accessories, who is now operating and International fashion industry.  Maria b always acquires huge effective response from the customers/people and everyone is genuinely liking and appreciating her every single design. Maria b launch seasonal as well as occasional collections like summer, fall, eid, evening wear, etc. Here we are going to discuss the latest arrival linen dresses collection consisting of three pieces unstitched women linen suits having jacquard printed and embroidered shirts. Plain trousers, woollen, palachi shawls and dupattas.
Maria B designs are surely you can die for, the recent linen series is full of sophistication and glam. Each piece has its own charm. The designer created every single piece with much love that is pouring out. Maroon with white goes absolutely great. The embroidered shawls add more grace to this winter line. Maya Ali stuns in the shoot by wearing the spectacular designs. Let's have a look.
Latest Maria B Winter Linen Dresses Collection 2017-2018
These dresses are nourished together with embroidery and Epcot flowery /floral patterns and all these are appearing to be amazing on every skin tone of every age of women whether average or aged. Females can come across in this collection with the latest vibrant colouring techniques and ideas, gentle floral patterns in brilliant tones, fluorescent colouration and divine edges and borders. Here I have posted almost all the designs of Latest Maria B Winter Linen Dresses Collection 2017-2018. All these dresses have delicate designs, bold colour patterns and soothing prints best for this winter season. It is now available nationwide as well as you can also order them online through their official website www.mariab.pk or www.mariab.ae.
Make yourself more lively by wearing the cool-hued suits and stay warm. It is an unstitched assortment consisting of fabric from which you can easily make your desired style outfit like short frocks, long kameez, kurtas, etc. The embroidery motifs are so charming and presentable. Have a look at the photo gallery posted below and get inspired by the latest linen dress styles.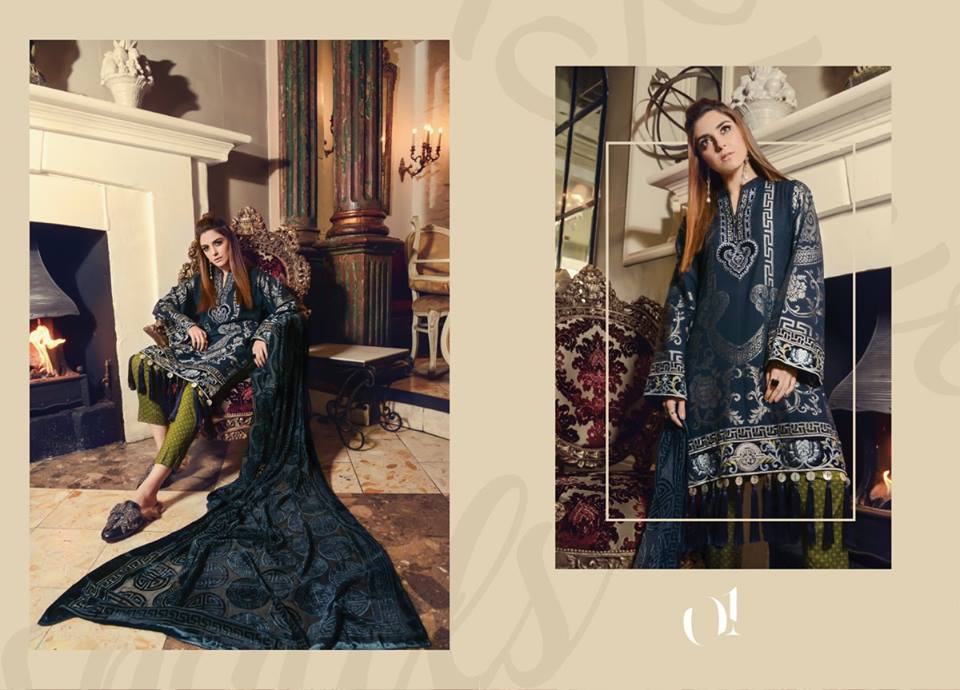 See More As:
Latest Maria B Winter Printed Dresses Designs
Breakout latest western style winter casual dresses
Sana Safinaz Winter Suits Muzlin Collection
Alkaram Fall Winter Embroidered Suits Designs
Metro Shoes Stylish Winter Footwear Designs
Zeen By Cambridge Latest Ladies Sweaters
The post Latest Maria B Winter Linen Dresses Collection 2017-2018 appeared first on StylesGap.com.
Collection 2019
Sale 70% Off
Title for image