Latest Maria B Eid Lawn Dresses Designs Collection 2017-2018
Posted by DIKHAWA ONLINE SHOPPING
It's now the mid of summer season, the incredibly hot weather is now at extreme in Pakistan and most of the countries. The Muslim world is enjoying the blessings of Ramadan Kareem and preparing themselves for the coming Eid festivals. Everyone demands and needs of some comfortable dresses in this sizzling and raunchy climate. As I have previously shared many Summer and Eid Collections by most desired and popular Brands and designers. Ladies are mostly searching for the outclass Lawn arrivals, there wait is now over. Yes Maria B has unveiled her Summer Lawn collection for the coming festivals titled as Latest Maria B Eid Lawn Dresses Designs Collection 2017.
Maria B is one of the most talented, modern and extremely versatile fashion designers. She always produces wonderful layouts with innovative patterns and styles. She is not only popular in Pakistan but widely famous internationally in India, Bangladesh, Iran, Iraq, Kuwait, UK, UAE, United and many other such countries. Eastern and Asian ladies well liked her designs, She has an outlet in the United States of America too. She produces worthwhile clothing for women, kids and young girls. She categorized her products as all the lawn arrivals and collections in Maria B Lawn.
The Cotton dresses and stuff are displayed as Maria B Cotton, All the formal and fancy outfits for parties, evening functions, ceremonies are demonstrated as Evening Wear. What all kinda stuff and dresses for kids and children wear is displayed as M Kids, Trendy classy and cool accessories like glasses, bags, jewellery, shoes, purses and other girly items in M girl, and all the wedding wear dresses in M Brides. The embroidered dresses are showcased in a Mbroidered collection. Maria b is one of the most preferred brands which is well liked by the modern women.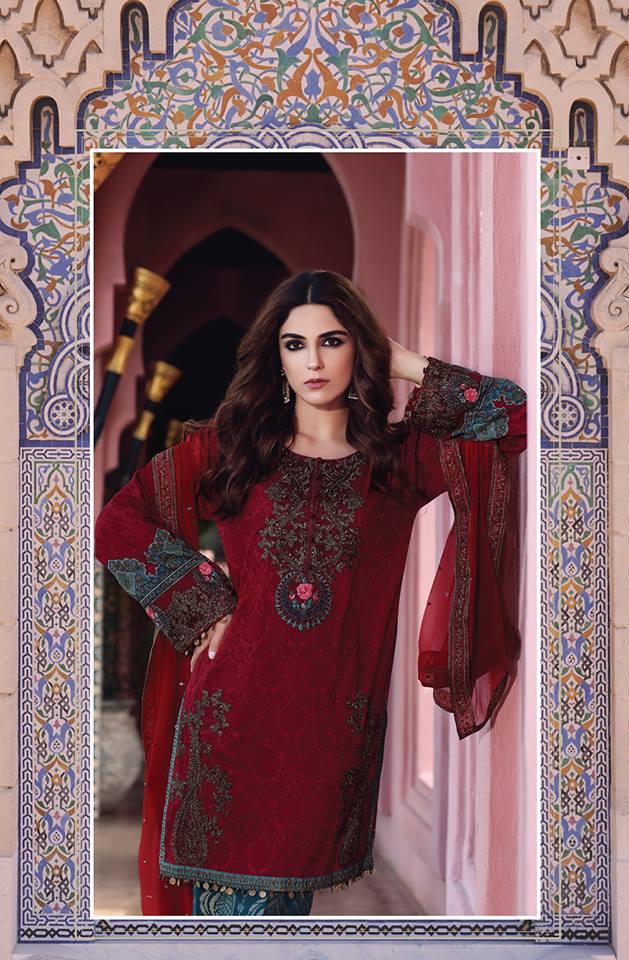 Latest Maria B Eid Lawn Dresses Designs Collection 2017-2018
The suits have designs that are Mind Blowing; The Latest Maria B Eid Lawn Dresses Designs Collection consists of very trendy and elegant printed dresses with few embroideries, cuts and crevices.! "Revel in luxury" A scintillating melange of print and embroidery, these outfits perfectly features a perfection of culture and celebration. The assortment further consists of ready-made fancy chiffon dresses and suits. The coloration patterns are such soothing, the mixture of Light and vivid colours are seen, mesmerizing embroideries will make your festival extra glamorous. Beautiful embroidered neckline with printed sleeves and borders is a plus to your formal lawn dress which is so luxurious and cool to wear. Here is theLatest Maria B Eid Lawn Dresses Designs Collection, check it out and get inspired!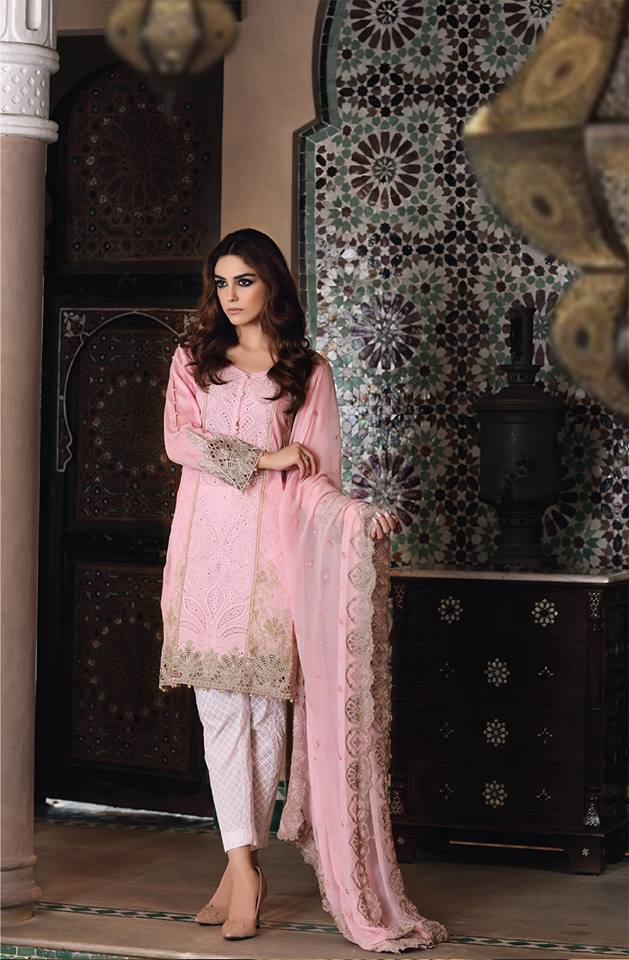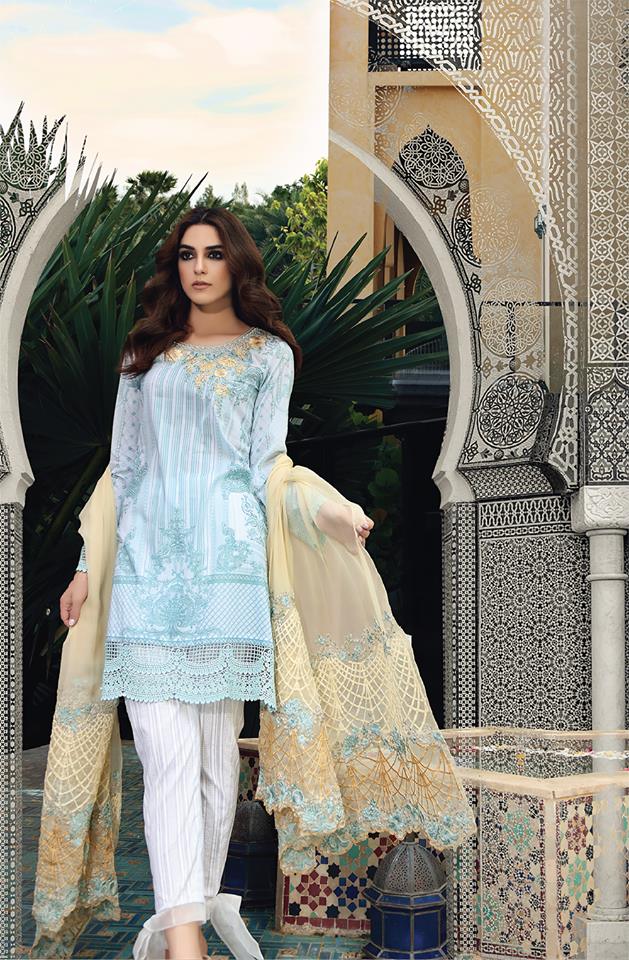 Keep Visiting StylesGap for latest fashion updates.
See More As:
Embroidered Lawn Dresses
Eid Kurti Designs for Women
Latest Kurta Designs for Men
Sana Safinaz Designer Lawn Silk Collection
Maria B Indian Pashmina Dresses
The post Latest Maria B Eid Lawn Dresses Designs Collection 2017-2018 appeared first on StylesGap.com.
Collection 2019
Sale 70% Off
Title for image