Latest J. Eid Kurta Shalwar Kameez Designs Collection 2018-2019
Posted by DIKHAWA ONLINE SHOPPING
The Trend of wearing Kurta is very favourite among men of Muslim World. Non-Muslims are also impressed from this trend; they also like to wear Kurta Shalwar and Salwar Kameez. As I have already shared many Menswear Collections for Summer, Spring, Winter and Party wear. Many designer and Brands showcased their Kurta Collections for casual wear, event wear, and formal wear. Today I am going to share the: Ever Best" collection of fantastic outfits for Men by Pakistan's one of the Top Brand. Yes, I am conversing about the J. Junaid Jamshed Majestic Eid Festive Collection 2017 that comprises of menswear kurtas, shalwar kameez and waistcoat. Junaid Jamshed is most leading and fast growing brand of Middle East that ultimately depicts the eastern culture and trend. J. Soully East designs are full of traditional customs and intended with modern routines. Today we will share Latest J. Eid Kurta Shalwar Kameez Designs Collection 2017.
As I have already discussed Junaid Jamshed Women Collection for Eid, Just recently it has introduced this assortment, especially for the upcoming festivals. Indians can also enjoy the luxurious garments and can utilize them for their religious events like Holi, Divali, etc. The assortment is all about men kurtas including fancy embellished kurta, simply embroidered kurta and plain kurta shalwars. Trendy white shalwars are paired along with these kurtas. It is the best way to look classy on this Eid. You may pick this for your upcoming event or a traditional party.
Latest J. Eid Kurta Shalwar Kameez Designs Collection 2017-2018
Eid collection for men consists of a wide range of very decent and best wear traditional kurta shalwar and shalwar kameez designs. Sherwanis are also the part of this series. You will see here the beautiful patterns and designs of sherwanis, which you can opt for your wedding wear for any wedding ceremony, mehndi function, events and much more. It is ram packed with a broad range of festive outfits; the kurtas have beautiful neckline with light embroideries, some have beautiful digital and screen prints. The kameez are nourished with rich colours with classic collars and sleeves; Sherwanis are s chic to wear, they are created along the thread work at front and necklines, high-quality stuff and fabrics are used and are perfectly tailored for the use of buttons, motifs, threads, embroideries, studs. Very bold and vivid colors are being followed in this ready made designer collection.
The detail of every dress is mentioned along with the each photo in the below-posted photo gallery. If you're searching for this kind of stuff then must have a look at this special Eid collection. I bet you'll get inspired by the designs.
Latest J. Eid Kurta Shalwar Kameez Designs Collection consists of a wide range of very decent Kurtas, Shalwar kameez and Sherwani for gents, young boys, and teens. The prints and designs are very modern and stylish so that anyone can inspire from the appearances. They are best to fit in your formal wardrobe!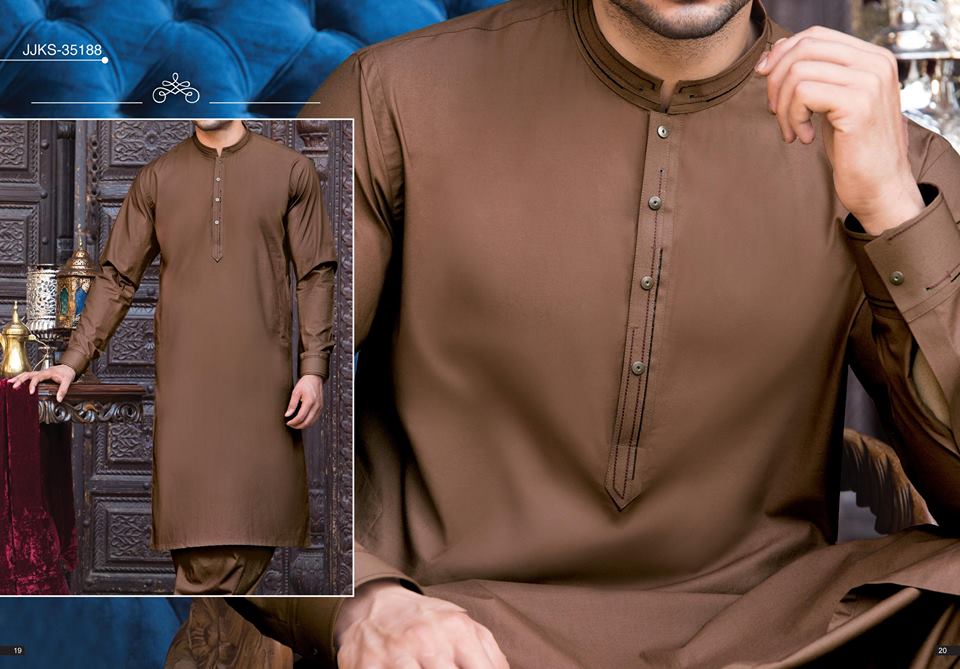 JLatest J. Eid Kurta Shalwar Kameez Designs Collection 2017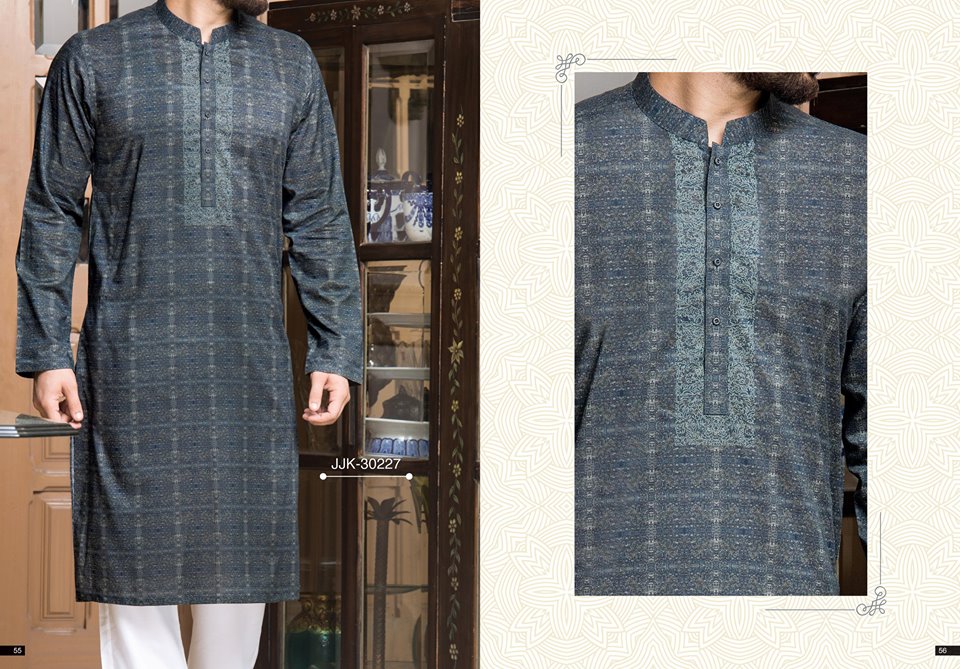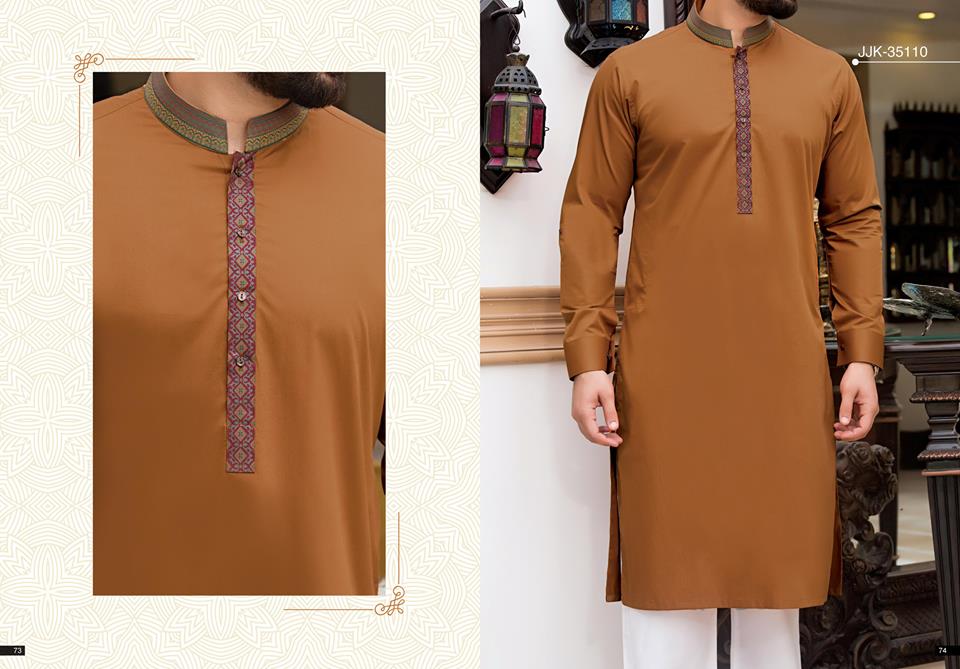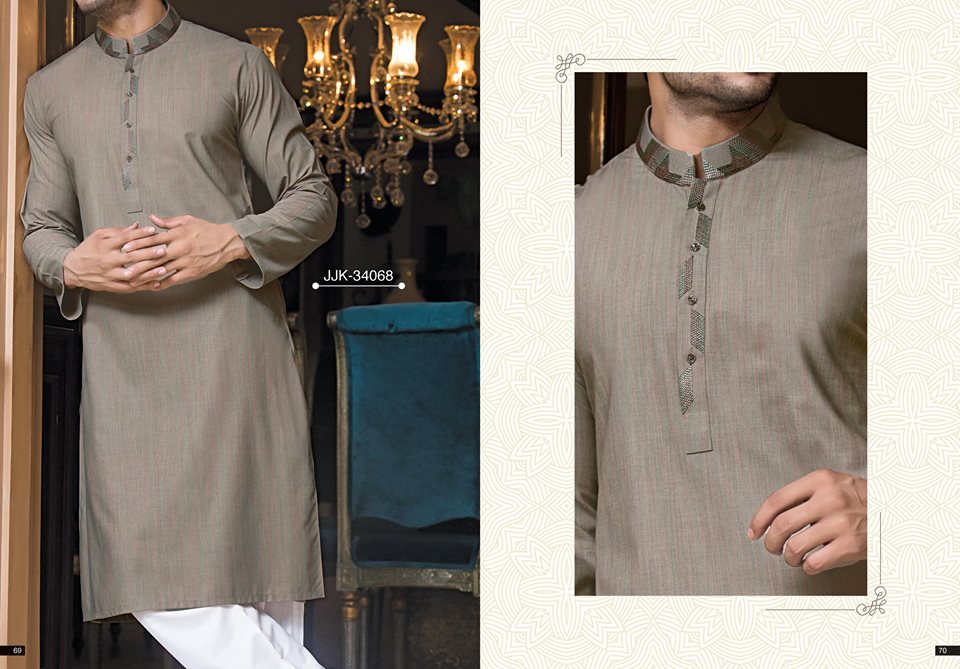 Junaid Jamshed Waistcoat Collection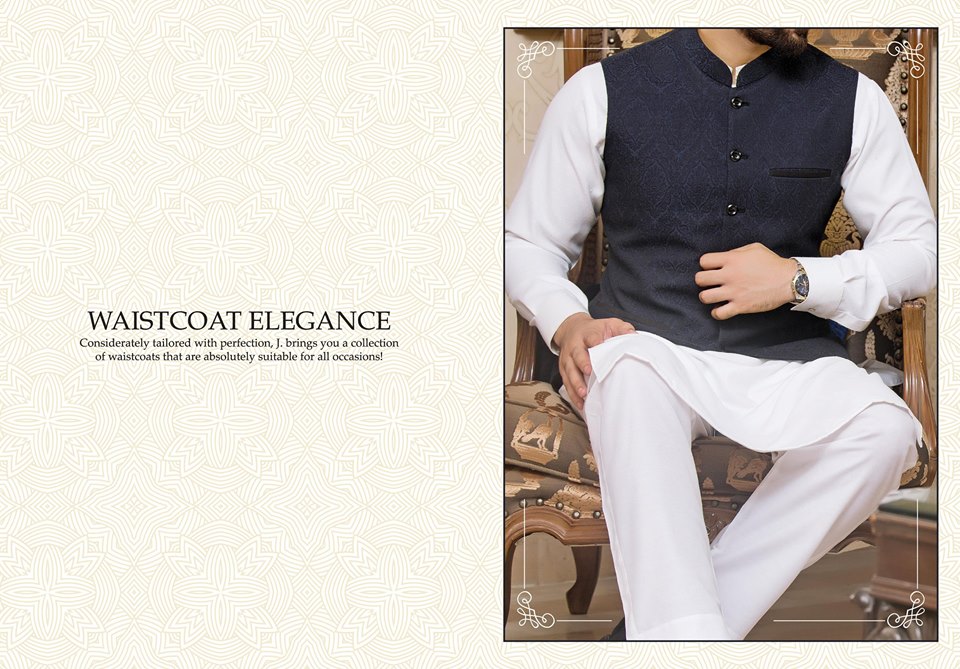 Junaid Jamshed Latest Sherwani Designs for Men
J.J Kurtas for Young Boys, Kids and Teens
See More As:
J.Junaid Jamshed Men Shalwar Kameez Designs
Latest Men Summer Eid Kurta Trends & Patterns
New Summer Men Kurta Styles & Colors to Choose
NL Pret Embroidered Ladies Tunics & Kurtas
Chinyere Fancy & Embroidered Men Kurtas
The post Latest J. Eid Kurta Shalwar Kameez Designs Collection 2017-2018 appeared first on StylesGap.com.
Collection 2019
Sale 70% Off
Title for image