Gul Ahmed Winter Dresses Collection 2018-19 Chiffon Khaddar Linen
Posted by DIKHAWA ONLINE SHOPPING
Each season, Gul Ahmed brings super amazing collections full of unique designs and cuts. It offers the variety that not only stands up with the top brand of the country, but its high-quality clothes appeal the customers all around the globe. Unlike past few years when there were no fierce competitions with other brands, the competition has immensely increased these days because of the introduction of different new fashion brands in the textile industry. In fact, there are many pre-existing brands that have created expansion in the fashion industry to show their innovative designs and unique designs. Now in such spam of time where there is a tough competition, it definitely takes a lot to sustain your position after once you have reached the top. But Gul Ahmed has amazingly sustained its fame due to its increasingly talented designers via their high-quality fabrics, unique and innovative designs they provide seasonally and occasionally. Yeah, Gul Ahmed is one of those brands that is never late at any event or season just like this winter. Today we will post about Gul Ahmed Winter Dresses Collection 2016-17 including chiffon, khaddar, linen, silk velvets and karandi suits.
Latest Winter Suits 2016-2017 Collection by Gul Ahmad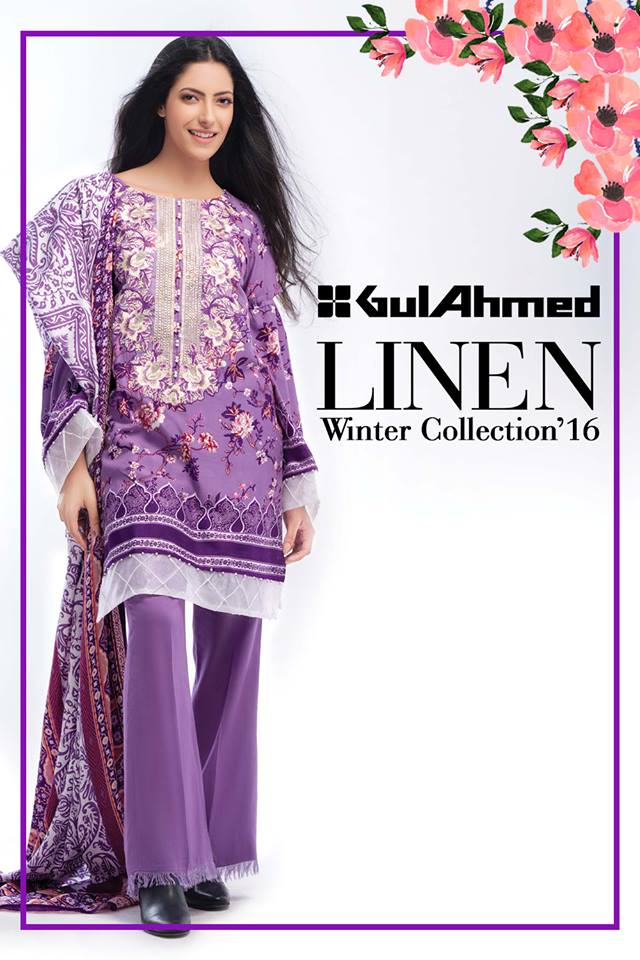 Winter is coming so we could snuggle in our blankets and enjoy warm beverages in days and nights. So, whenever a season comes, it's the right time to set our wardrobe mania. In winter, we need warm, comforting clothes but while touching every end of sophistication i.e. the latest trends in the market. Gul Ahmed is introducing a wide range of winter wear with various designs accompanied with latest cuts, styles and fabrics including khaddar, Karandi, linen, pashmina wool, silk velvet and some other warm fabrics.
Best Khaddar Winter Dresses Collection 2016-2017
Gul Ahmed winter assortment consists of Silk velvets, dore khaddar, silk merino woolen, rame silk karandi, linen, viscose and chiffon dresses. The designs are such unique and mind blowing that will inspire you. It is such a classic brand that is loved all around the Asia. People from countries like America, Dubai, India, Turkey, Bangladesh, Malaysia also order the dresses from this brand. The single embroidered assortment consists of single pieces of shirts in elegant styles and patterns. The necklines are well embroidered and have amazing prints. Block and digital prints make the outfits appealing and interesting to wear.
Blended Chiffon & Pure Chiffon Winter Dresses Collection 2016 by Gul Ahmed
The winter range by Gul Ahmed consists of 13 further lines i.e. Silk Karandi, La chiffon, pali collection ,pashmina woolen, trencia satin silk, single print, single embroidered collection, digital twill linen, corduroy collection, black & white collection, khaddar collection, linen collection & silk velvet collection. Like always, once again our favorite brand has introduced unique prints patterned with perfection along with creative styles.
Pali Winter Dresses Collection 2016 by Gul Ahmed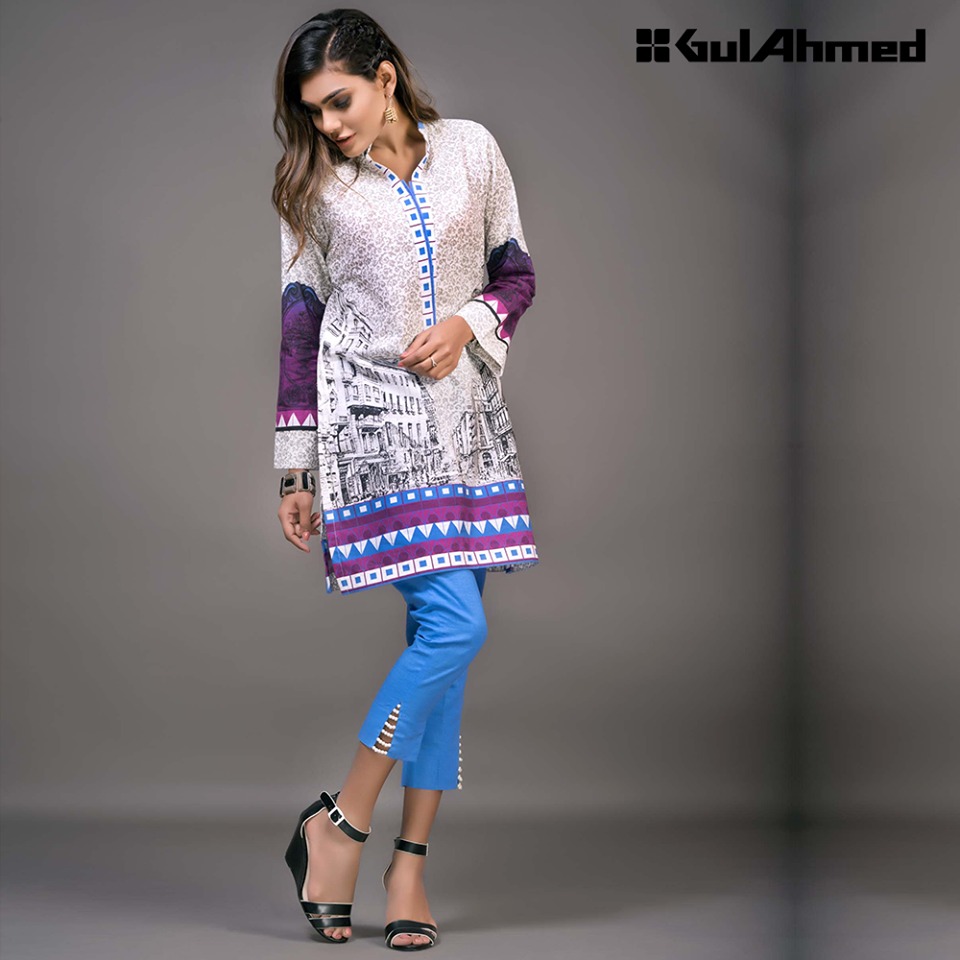 The color palette is fresh and decent like red, skin, brown, maroon, blue, black, peach, pink, grass green, royal blue, and many more. Other than single printed shirts, there is a range that is accompanied with shawl or dupatta along with matching trousers. The whole attire looks so graceful and can be worn casually or formally as it has embroidered pieces too. Add beauty to your winter wardrobe by buying Gul Ahmed winter dresses for the year of 2016-2017  because it never disappoints us. Furthermore, have a look at yourself.
Corduroy Winter Dresses Collection 2016 by Gul Ahmed
Nishat Linen Stylish Winter Dresses
Lakhany Intimate Winter Kurti Designs
Libas Winter Crinkle Dresses Trends for Women
Lala Winter Embroidered Cotton-Linen Suits
Best Winter Dress Designs by House of Ittehad
The post Gul Ahmed Winter Dresses Collection 2016-17 Chiffon Khaddar Linen appeared first on StylesGap.com.
Collection 2019
Sale 70% Off
Title for image