Exclusive Chawla Fabrics Men Kurta & Shalwar Kameez 2018 Collection
Posted by DIKHAWA ONLINE SHOPPING
Shalwar Kameez or Kurta Shalwar is a religious and traditional wear for Men. On National holidays or at Islamic events there is a significant trend popular among the younger generation to wear Kurta Shalwar. But not only on events, Today's youngsters like to wear Kurta Pajama and Salwar Kameez rather than Pant/Shirts because Kurta Garments are luxurious and traditional as well, and they also spotlight the religious culture of Muslims.Men Clothes are considered to be simple but nowadays a variety of Versatile garments are available in markets embroidered necks, Pippen kurtas, buttons kurtas, banned neck, threaded collar kurtas, and much more. My today's article is based on Menswear Kurta Designs for this year. Yoy can wear them in summer as well as winter season By Chawla Fabrics. Chawla Fabric, one of the distinguished and the present day's preferred gents clothing company. Chawla Fabrics provides quite a few products for gents along the lines of Giza 67, swiss marina, superior latha, Himalia cotton, supersonic, shahi libas, summer gift, Swiss collection, signature cotton and kurta collection for males.This collection is now available in stores in all the main cities
Chawla Fabrics Men Kurta & Shalwar Kameez Designs 2016-2017
Here's below is the exclusive dresses designs by Chawla fabrics for gents. Get inspired by the photo gallery.
Latest Designer's Kurta For Gents
Pakistani Shalwar Kameez Designs For Men | Men Black color dress for formal wear
Printed and Embriodered Shirts and Kameez For Males
White Cotton Shalwar Kameez Trend For Men
Brown Kurta with Embroidered Neckline
Traditional Shalwar Suits For Gents
Shoulder Designs of Men Kameez of chocolate color | Muslim wear
Orange color Kameez Shalwar with off white designed neck-line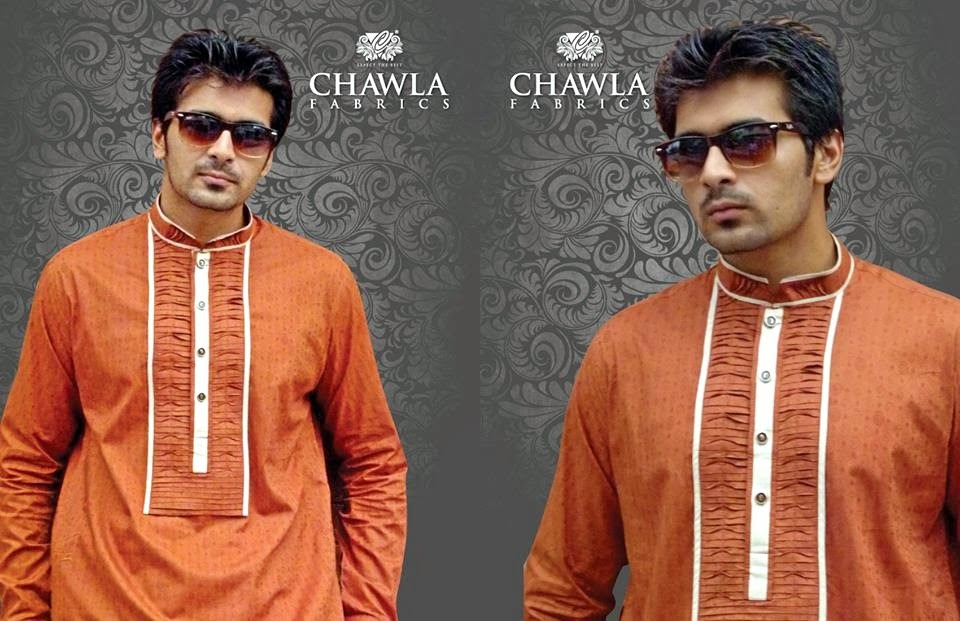 Latest Chawla Fabrics Men Kurta Collection
Blue colored Salwar Kameez | Muslim & religious Clothes For Gents
Also See:
Embroidered Embellished Kurtas by J. Junaid Jamshed
Bonanza Men Eid Kurtas Trends & Latest Designs
Summer Season Comfortable Kurta Shalwar for Boys
Men Decent Styles & Trends of Shalwar Kameez 
The post Exclusive Chawla Fabrics Men Kurta & Shalwar Kameez 2016 Collection appeared first on StylesGap.com.
Collection 2019
Sale 70% Off
Title for image