Asim Jofa Digital Lawn Summer Dresses Collection 2018 for Women
Posted by DIKHAWA ONLINE SHOPPING
Hey, Ladies! today I am here with another enchanting lawn assortment of the season. The name itself needs no introduction. Asim Jofa, a shining star of our Pakistani fashion industry is one of those big names who has earned a huge fame in very short period. The brand was introduced in 2009 & shined like a diamond, as a diamond is shining, attractive and enhances the beauty of the person wearing it. So wearing Asim Jofa will definitely show your status symbol and elegance. Since then, it's collections has got a huge response from the customers. Not only nationally but also at international level. Today we will discuss the latest Asim Jofa Digital Lawn Summer Dresses Collection 2017. Asim Jofa Digital Lawn Collection is now released and has made biggest splash on April 10th.
Asim Jofa Lawn is very reliable and sincere product line that is why it is highly appreciated by the women. Asim Jofa is famous for its unique digital patterns that look very interesting to wear. Rejoice your summer spirit with this dazzling combo of monochromatic colour tones and tastefully done digital printing. Pair it with cool accessories to get your look on point.  
If royal is the look you are aiming for then you have reached the right place. The digitally printed masterpieces with all the warm rustic hues and elaborate embroidery are just the perfect thing for you. Baroque inspired digital prints are also the part of this assortment. They are accentuated by delicate embroidery oozing elegance.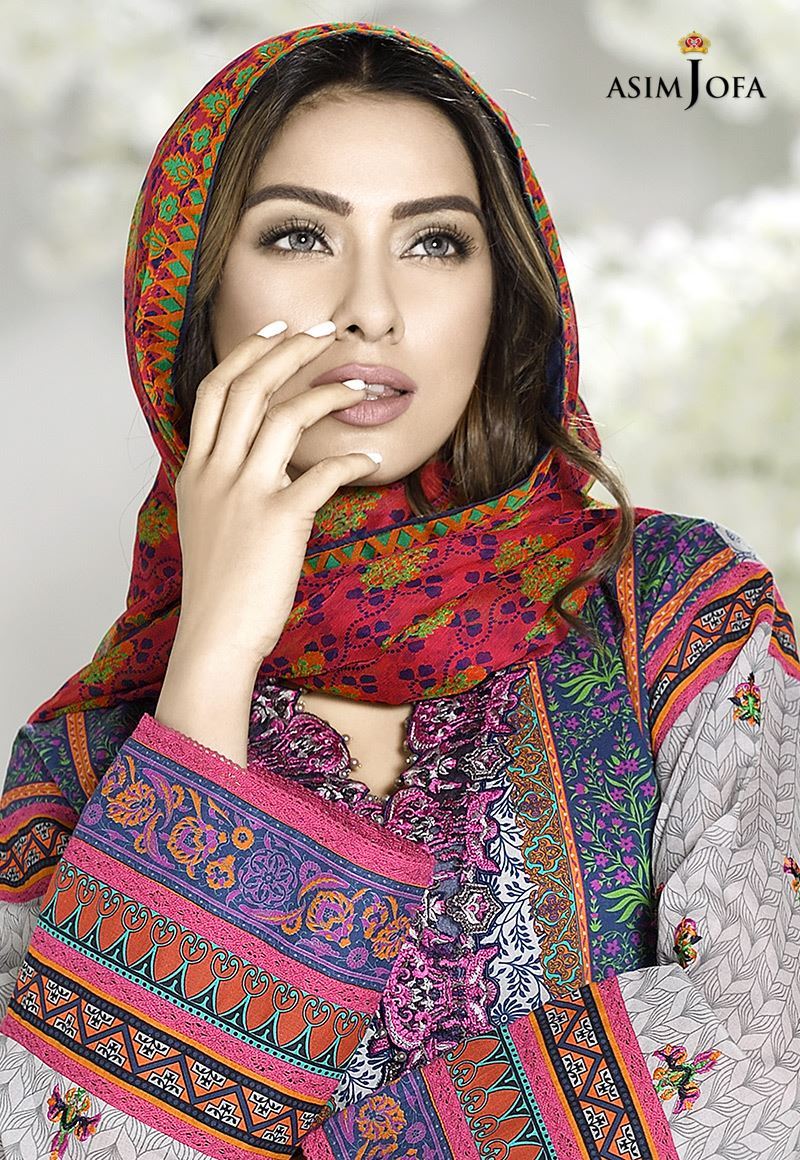 Asim Jofa Digital Lawn Summer Dresses Collection 2017 for Women
The digital lawn summer dresses collection is a combination of fresh colours like white, peach, black, orange, pink, purple, green, yellow, etc. and strong effect of lawn prints that impress every fashion lover. Three piece suits are available with shirt, trousers and chiffon dupatta.  Asim Jofa latest lawn collection 2017 is full of charismatic touch.  Show your true elegant side with these ensembles of regal colours and remarkable digital printing that easily evokes the royal era. The shirts have embroidered neckline and border that hits the final nail into the grandiose. Self-indulgence is great especially when it comes in the form of this ensemble rich in ethnic colors and intricate embroidery.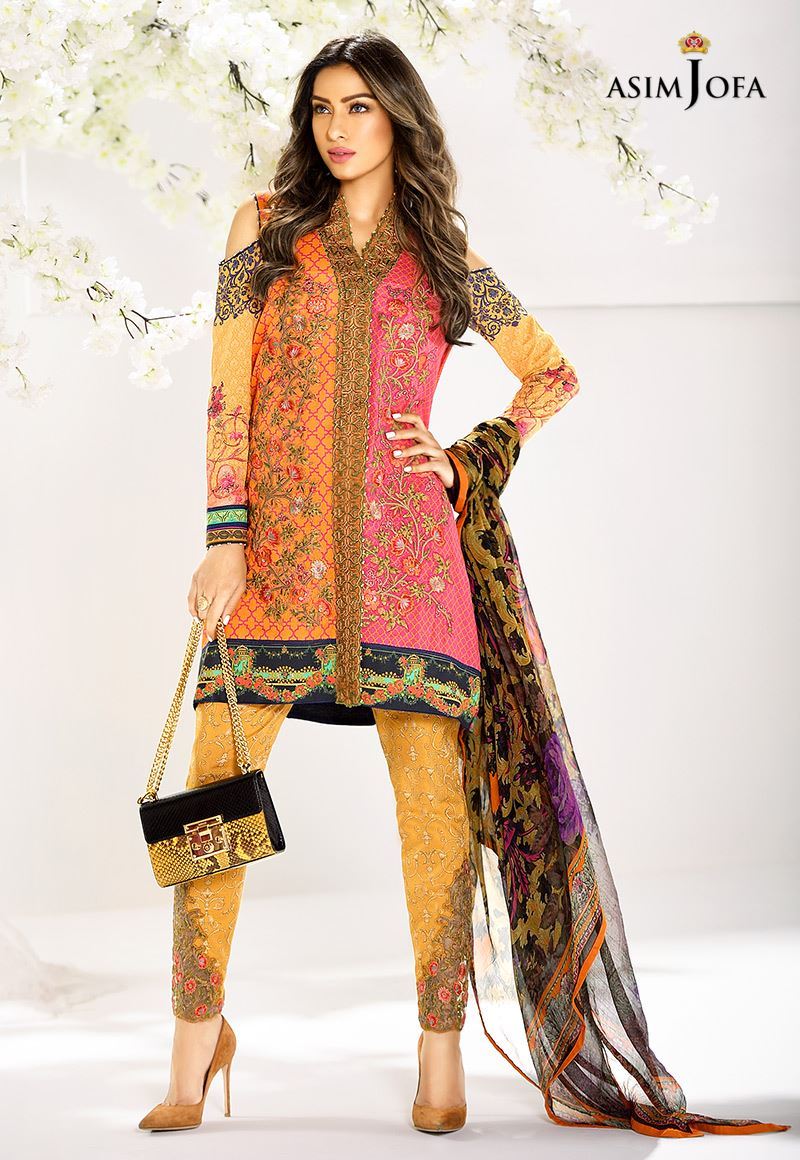 Comprising of traditional embroideries and floral patterns. While touching the high ends of modernity. These dresses are available in all outlets of Asim Jofa in Pakistan as well as it is available online for national and international customers. Have a look at these incredible digital lawn designs and get inspired. shop your favourite pieces before the stock runs out.
Mostly Designs include:
Shirt front

Shirt back

Sleeves

2.5-meter dupatta

2-meter trouser

1-meter embroidery border

 embroidered neckline/ 

embroidered bunches for trouser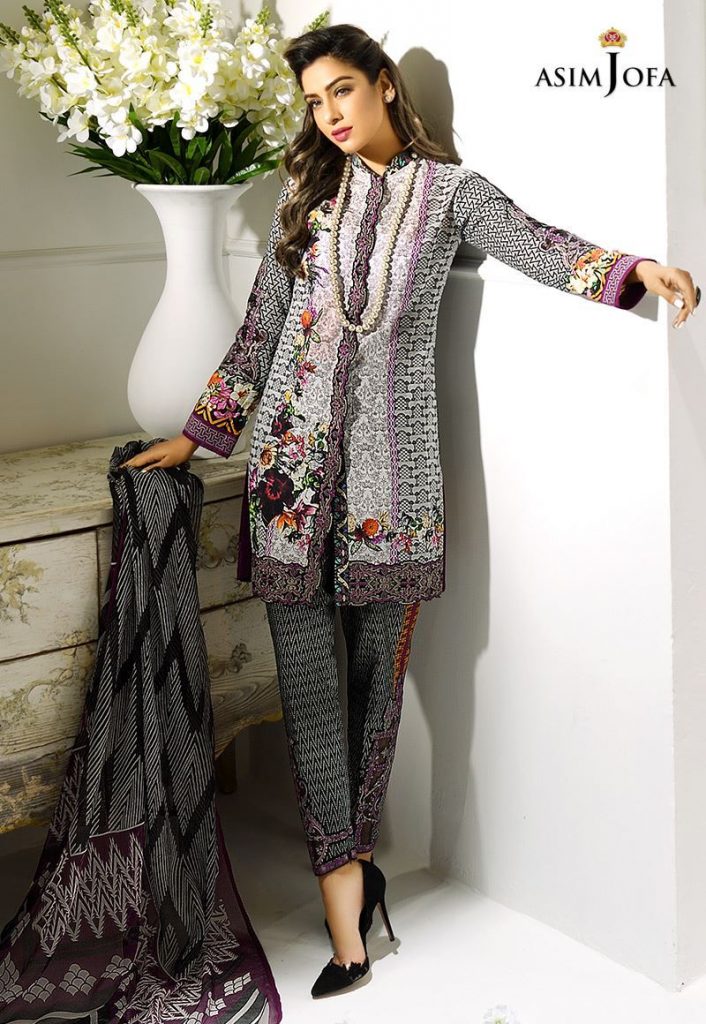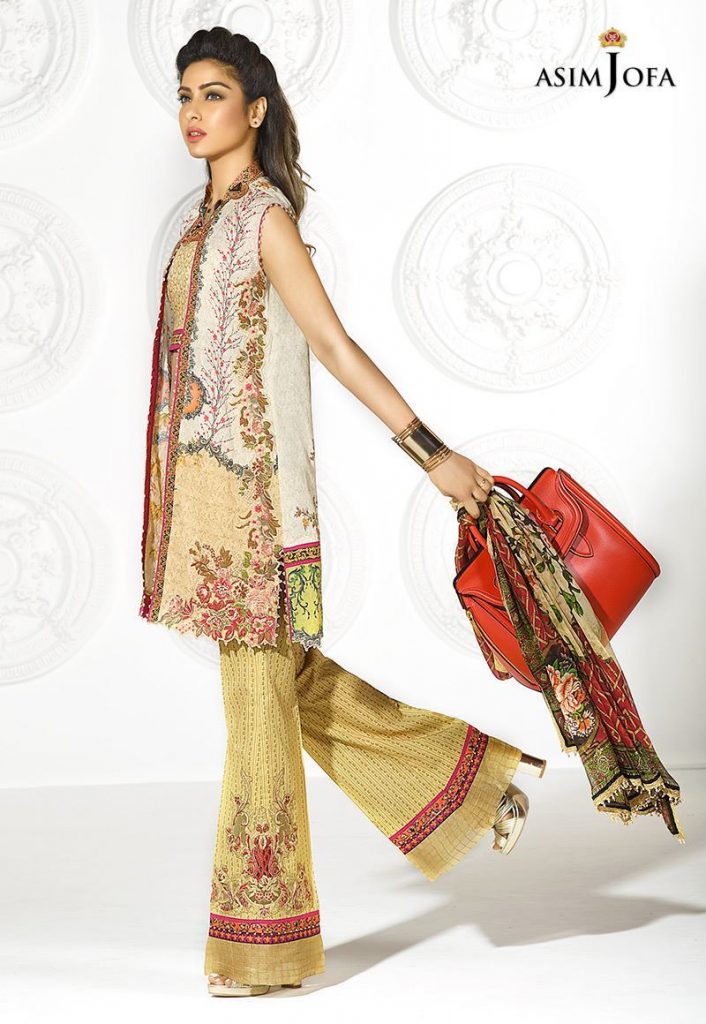 See More As:
Maria B Summer Luxury Lawn Suits for Women
Gul Ahmed Latest Ladies Summer Shirts Designs
Pakistani Waist Belt Dresses Designs & Latest Trends
Elan Lawn Spring Summer Dresses Collection
Zainab Chottani Luxury Pret & Formal Dresses
Khas Premium Designer Lawn Suits
The post Asim Jofa Digital Lawn Summer Dresses Collection 2017 for Women appeared first on StylesGap.com.
Collection 2019
Sale 70% Off
Title for image