Product Description
Philips Steamer HD-9120/56
FLAVOUR BOOSTER IMPROVES TASTE WITH DELICIOUS HERBS & SPICES
The unique Flavour Booster adds delicious aroma of herbs and spices, bringing even more taste to steaming. Simply pop your favourite herbs and spices into the booster, and let steam do the rest. The heat from the steam releases delicate aromas from the herbs and spices, which thoroughly infuse the food with their mouth-watering flavours.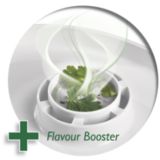 60-MINUTE TIMER
60-minute timer with ready signal and auto shut off.
DISHWASHER-SAFE PARTS
Dishwasher-safe parts make cleaning easy.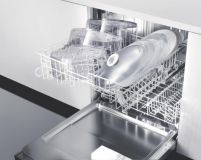 EXTERNAL WATER INLET
External water inlet for refilling reservoir during use.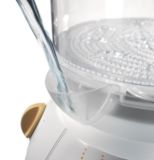 STACKABLE STEAMING TIERS
Stackable steaming tiers use less space for storing.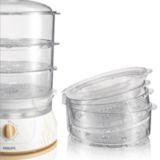 CORD STORAGE
Cord storage keeps kitchen surface neat and tidy.