Product Description
Philips Garment Steamer GC510/05
Philips QuickTouch Garment Steamer GC510/05 Portable Removes obvious creases in no time Powerful continuous steam Experience the convenience of this compact garment steamer and remove creases from your hanging garments quickly.
Philips QuickTouch Garment Steamer GC510/05
Quick crease removal
Powerful continuous steam
Safe on all garments
Safe to use on delicate fabrics, like silks
Easy to use
No ironing board needed
POWERFUL CONTINUOUS STEAM
Powerful continuous steam is blown through the nozzles, enabling you to remove creases with only a few strokes.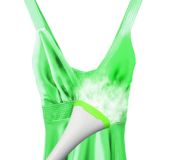 EASY TO USE
The steamer is very easy to use. The compact and portable design makes the steamer easy to carry and store.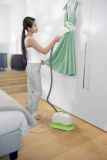 SAFE TO USE ON DELICATE FABRICS, LIKE SILKS
The steamer is safe to use on all garments. It is a great solution for delicate fabrics like silks.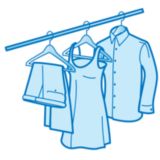 NO IRONING BOARD NEEDED
By using the steamer you do not need an ironing board anymore, which makes de-wrinkling hassle-free.